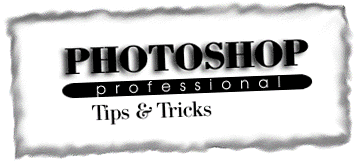 Positioning Object in the Center

While working on somethig for multimedia, web or other purposes, you will need to position something right in the center. How this can be done? Using rulers, calculating image parameters and dividing them by 2, and other diviations won't give you a quick and easy result. Unless your image is 1x1 pixel size, of course.

All you have to do is to cut the object and paste it back.

Photoshop will position it exactly in the center...


Copyright © 1996-1998 Art. Lebedev, tema@tema.ru