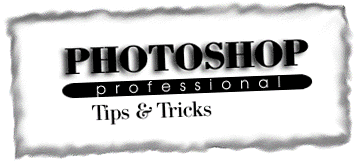 Refreshing the Font List

Note: I don't know whether this tip will work for Windows
If you just got a new font and dropped it in the appropriate Fonts folder or if you've just added new set in Suitcase, you will probably will have to quit Photoshop and reopen it.

But I won't.

Drop a font in the Fonts folder or activate a new set in the Suitcase.
Finder says that «The new fonts will not be available to open applications until they quit» or something like that.
Ignore it.
Go back to Photoshop.
Simultaneously press OPTION key and the mouse button.
...«Building the fonts menu. This may take a minute or so...» — you will like it.


Copyright © 1996-1998 Art. Lebedev, tema@tema.ru