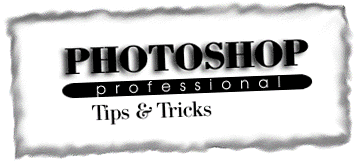 If You're a Plug-in Maniac

If you like Photoshop plug-ins more than anything, more than any Xtra or Xtension and collect all of them.
If you search AltaVista daily for a fresh plug-ins collection.
If you download all shareware and demo plugs ever existed.
If you a pirate and spend all nights surfing HotLine warez sites.
Then you probably know, that after getting 400 plug-ins in one folder, that they start to act strange in Photoshop «Filter» menu.

You may notice, that the Other submenu contains hundred of them, while Andromeda set of plugs got a dedicated submenu.

What to do?

Nothing. Throw away everything you don't really use. Photoshop allows you to have only 22 submenus and the «Other» being the 23rd.

And you can't fight with software vendors who create a submenu for their single plug-in which you badly need.

You'll have to live with 23 submenus...


Copyright © 1996-1998 Art. Lebedev, tema@tema.ru