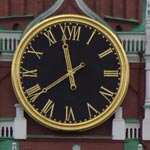 Более или менее очевидно, что доступ к сайту tema.ru у меня есть, а у самозванцев — нет.
It's more or less obvious that I have access to the tema.ru website while impostors do not.
Поэтому тут я публикую ссылки на себя в других местах. Если где-то в сети есть я, но тут нет ссылки на эту страницу, то там, скорее всего, не я.
That's why I publish all the links to my accounts on other websites here. If you find me online somewhere, but that place is not linked here, it's probably not me.
Телеграм — t.me/temalebedev
Telegram — t.me/temalebedev
Вконтакте — vk.com/temalebedev
Vkontakte — vk.com/temalebedev
Бложе мой (Телетайп) — teletype.in/@temalebedev
Teletype — teletype.in/@temalebedev
Рутуб — rutube.ru/u/temalebedev
Rutube — rutube.ru/u/temalebedev
Инстаграм — instagram.com/temalebedev
Instagram — instagram.com/temalebedev
Тик-ток — www.tiktok.com/@temalebedev
TikTok — www.tiktok.com/@temalebedev
Лайкии — likee.video/@temalebedev
Likee — likee.video/@temalebedev
Фейсбук — www.facebook.com/temalebedev
Facebook — www.facebook.com/temalebedev
Архив ЖЖ — tema.livejournal.com
LiveJournal — tema.livejournal.com
Дзен — dzen.ru/tema
Dzen — dzen.ru/tema
Форсквер — foursquare.com/user/429438
Foursquare — foursquare.com/user/429438
Скайп — temalebedev
Skype — temalebedev
Твиттер — twitter.com/temalebedev
Twitter — twitter.com/temalebedev
Одноклассники — odnoklassniki.ru/temalebedev
Odnoklassniki — odnoklassniki.ru/temalebedev
Лепра — leprosorium.ru/users/temalebedev
Lepra — leprosorium.ru/users/temalebedev
Вивино — www.vivino.com/users/temalebedev
Vivino — www.vivino.com/users/temalebedev
ДонейшнАлертс — www.donationalerts.com/r/temalebedev
DonationAlerts — www.donationalerts.com/r/temalebedev