Калининград
Kaliningrad
На карте мира
Map
9–10 сентября 2000
September 9–10, 2000
В городе еще сильны немецкие черты.
German traits are still going strong in the city.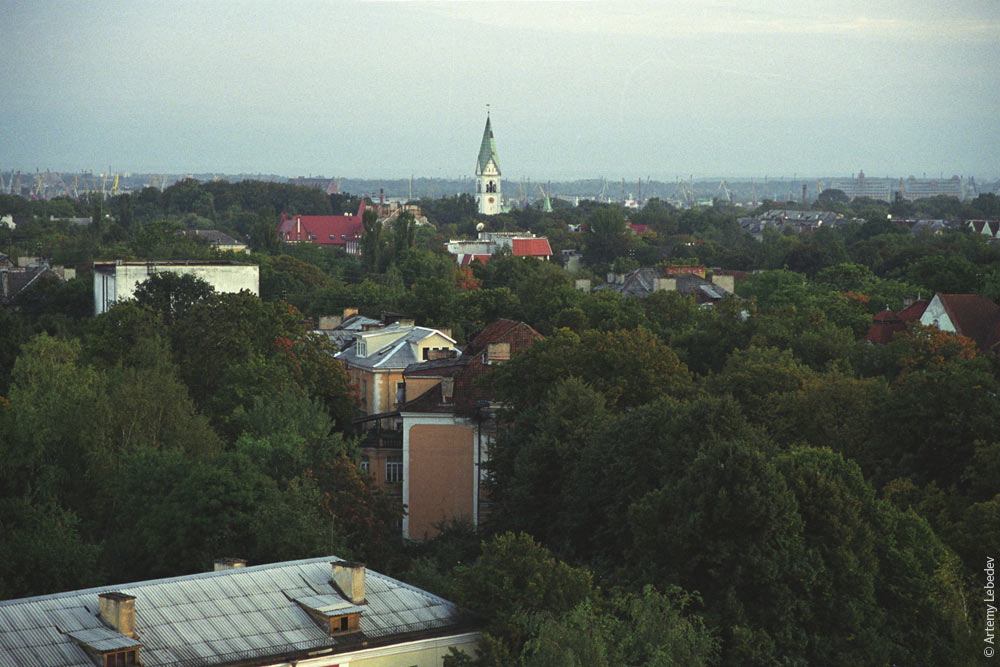 Даже новые загородные дома выглядят не как в средней полосе России.
Even the new country houses would look out of place in the European part of Russia.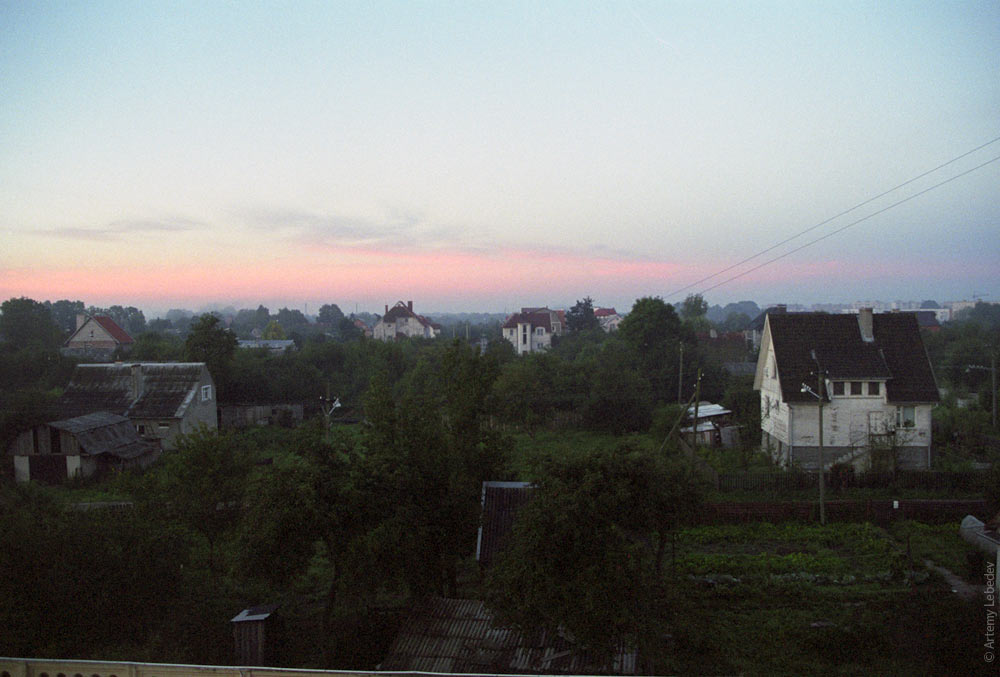 Рабочий готовится к вознесению стройматериалов.
A labourer getting ready for the ascension of construction materials.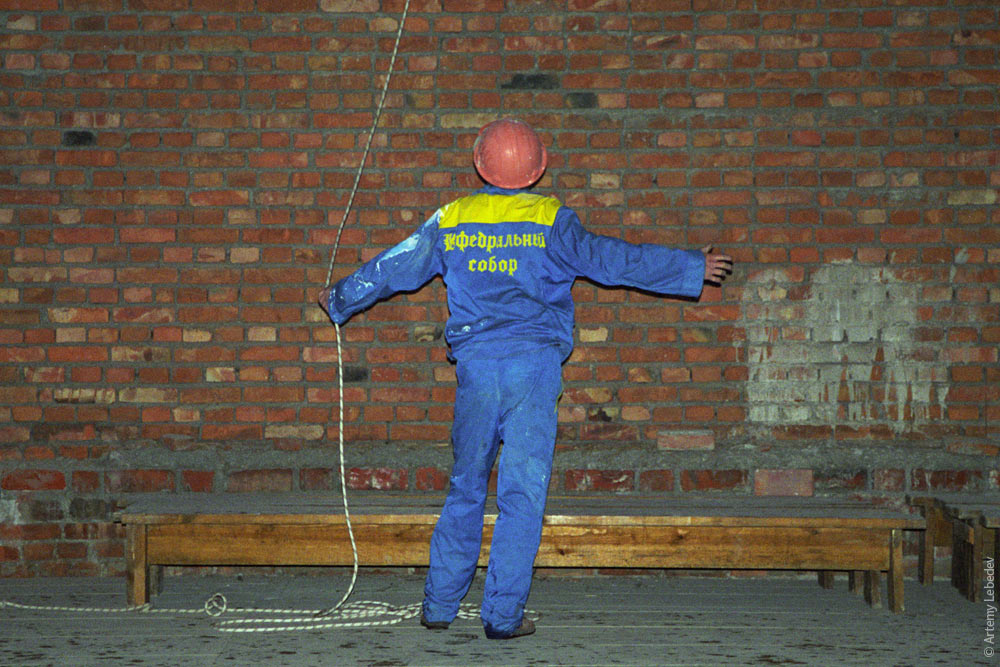 Cathedral
Название башни стерли с мемориальной таблички.
The name of the tower has been erased off the memorial plaque.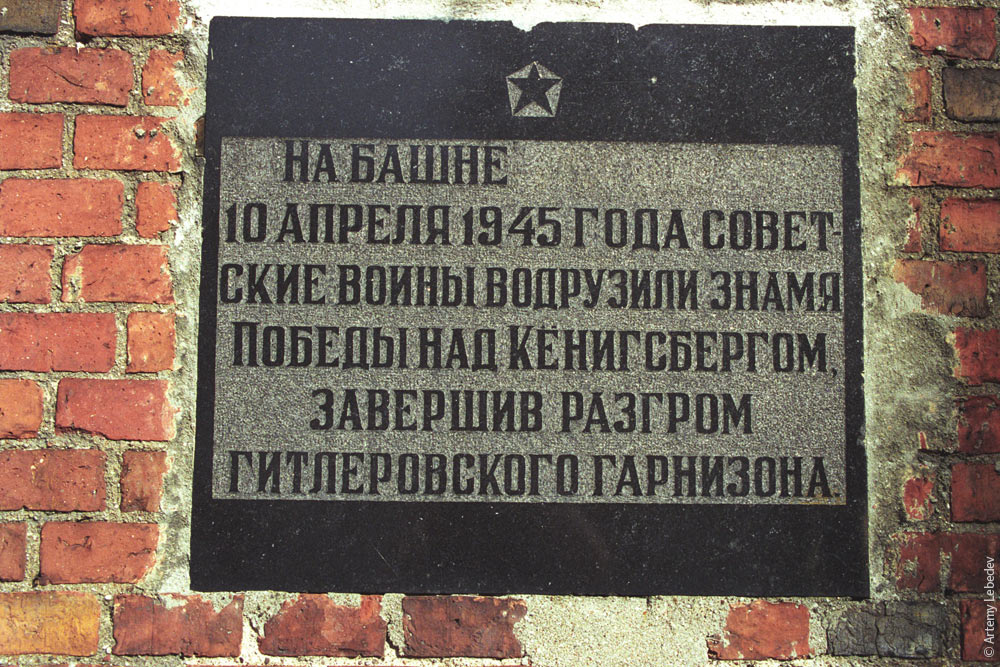 Atop the tower
On 10 April 1945 Soviet fighters marked the defeat of the Hitlerite garrison by hoisting the banner of victory over Königsberg.
Ходить по дюнным пескам опасно.
Walking on sand dunes is dangerous.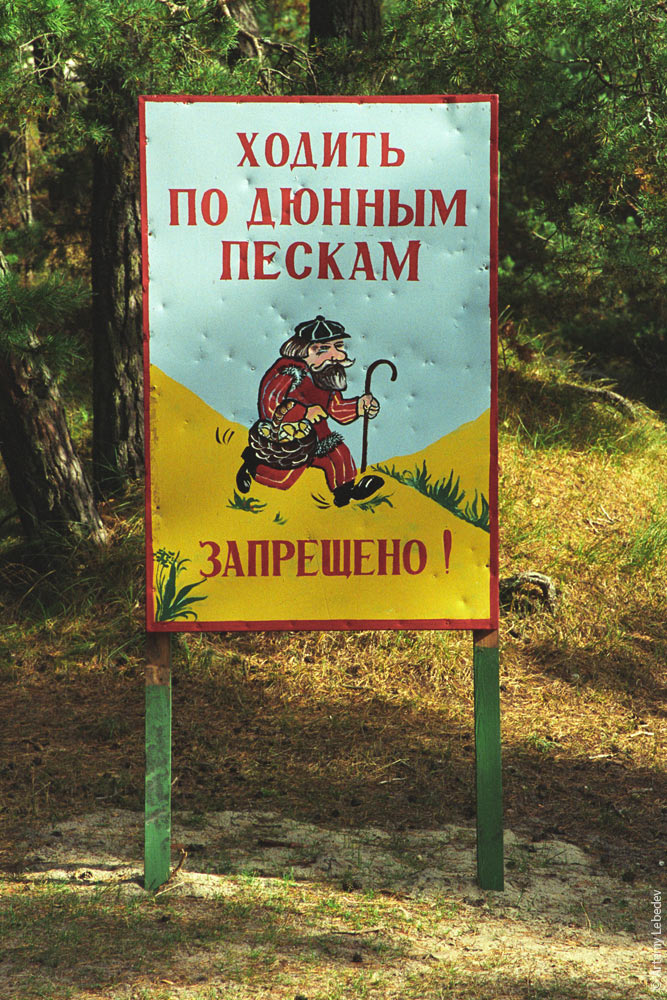 No walking on the sand dunes!
Зато красиво.
But it sure is beautiful.